welcome to

Mahaveer Papers
…It is a Paper World…Give Life to your Creations…
A name to reckon with as a premier paper store dealing in the fine imported Paper and Boards.
We are a one-stop-shop addressing the needs of every Designer, Printing Technology and the End User Client.
Our STORE houses extensive range of Paper and Boards and catering to the needs of .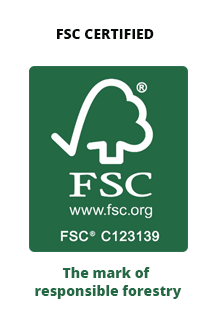 The FSC trademark guarantees that products come from
responsible sources that support the conservation of forests and wildlife
and help people lead better their lives
Bianco flash
Biancoflash, the original brand from Favini, is the Italian word for whiteness and quality. Premium range with new grammages and shades offering versatile solutions for design and production challenges.
EXTRA/ BRIGHTEST WHITE
EXCELLENT SMOOTHNESS
Influence
INFLUENCE is a new generation paper that enables high definition print similar to that achieved on a matt coated paper while maintaining the tactile characteristics of a natural paper. Outstanding colour resolution, brightness and ink-lift are the result of a special pigmentation and this combined with optimal rigidity, bulk and innovative touch make INFLUENCE a perfect choice for high quality print and packaging.
HIGH COLOUR RESOLUTIONS
NATURAL SURFACE
100% GREEN ENERGY
Twill
Twill is a superior linear felt –marked paper which blends modern and classic feelings through rich colours to give great results. The Flux technology can lift your creative works with higher image definition and brighter colours.
LINEAR FELT MARK
FLUX VERSION INCLUDED
Prisma
Prisma, the classic felt-marked papers offers 2-sided in various colours ideal for Hobby, School, Corporate Communications, Packaging, Bookbinding and Publishing. The Flux version gives enhanced printing results with its surface engineering treatment, whilst Prisma Metallic's shimmering surface combines felt-marking with contemporary metallic sheens.
CLASSIC FELTMARKED PAPER
FLUX AND METALLIC VERSIONS
Majestic
Majestic uses sophisticated combinations of pigmented, iridescent and exciting colour shift coatings resulting in shimmering metallic surfaces and a luxurious feel. First Class print and finishing properties make Majestic stand out.
METALLIC & IRIDESCENT
CHAMELEON SHIFT COLOURS
Classy Covers
Classy Covers is the perfect embossed covering for books, binders and folders and may be used for a large number of packaging applications including shopping bags. The paper meets the high standards of fold-ability, scuff-resistance and excellent light fastness.
IDEAL FOR CASE-BINDING
GLOSSY COLOURS
The Tube
Add mood to your communications with this unusually sensual material. Single or double-sided papers and boards, engineered to give a flawless dead flat matt effect. The special surface is smoothly tactile, interactive almost yet resilient to finger marking, making it ideal for situations where it will be touched.
DEAD FLAT MATT
FEELY FINISH
BOLD AND CREATIVE